Generate the information you need to answer your questions
Target Beneficiary Profile
Select indicators to make a target beneficiary profile that can be mapped and analyzed in priority locations.
Vulnerability Profiles
Build a profile based on indicators pre-determined to be associated with different types of vulnerabilities.
Market Segmentation Profiles
Select indicators that make up your target audience, then locate and analyze them in markets of interest.
Solutions Our Customers Count On…
Fraym partners with Facebook's Project 17: Layering sex-disaggregated datasets expose gender inequalities
In order to successfully measure the SDGs, we must take into account gender disparities by both generating more data and applying advanced analytical techniques to better understand them.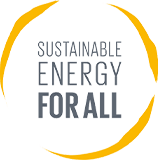 Fraym Partners with SEforAll to Support Energy Access in Nigeria
Fraym worked with SEforALL to create an Integrated Energy Planning tool with enriched data for Nigeria to deliver actionable market intelligence for the Nigerian government and energy sector stakeholders.
Social Behavior Change Program Using Radio in Zambia
To aid the Government of Zambia in its efforts to improve access to and demand for sexual and reproductive health services, Development Media International (DMI) refined a Social and Behaviour Change Communication strategy using data produced by GRID3 in collaboration with Fraym.
LATEST RESOURCES
Explore Our Content on Targeting Priority Groups
Make
Decisions

With Confidence